Smart Poi has re-branded as "Magic Poi"! There are a lot of changes coming – starting with an online image sharing platform and api which is accessible from the poi directly!
The Platform: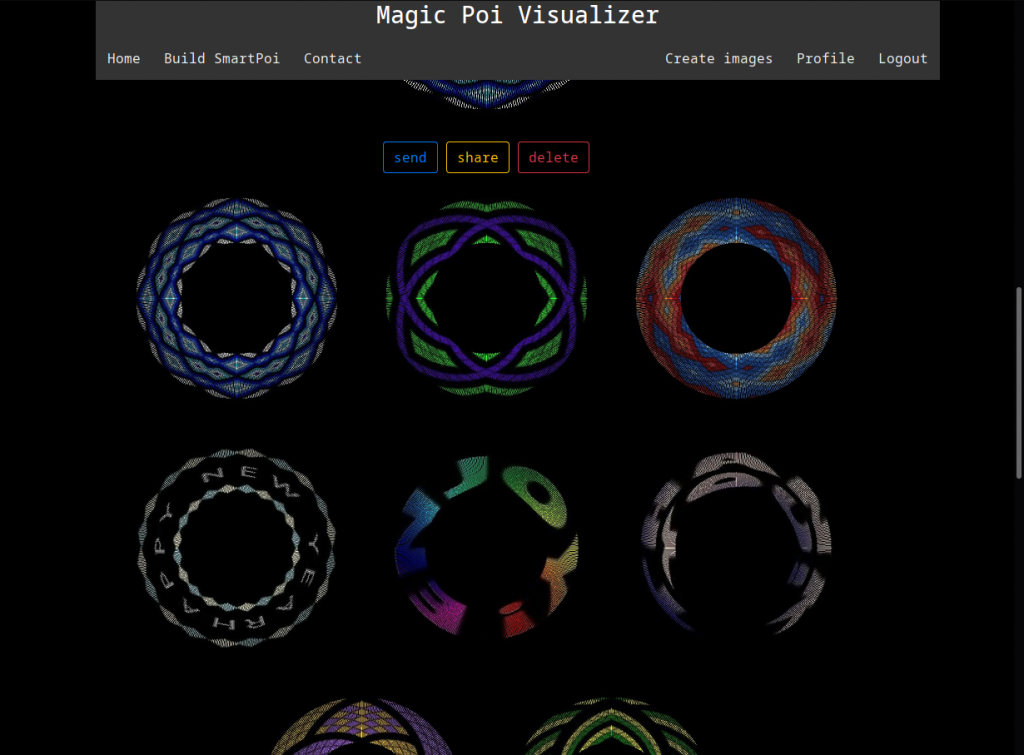 Visit http://magicpoi.circusscientist.com and sign up to the image sharing platform. You can upload and share poi images, for download directly on the poi themselves*
*note that for testing purposes, all images uploaded to this platform will be publicly available via the api. I haven't coded the api security end-points yet! There is a limit of 10 images per account. Once the testing phase is complete, with private api access implemented – and once the user interface is a bit more "user friendly" – I will be moving the magic poi portal to its own site.
The api:
This is totally a work in progress, however you can try out the test sketch by checking out the example sketch on github – done with PlatformIO. I am moving the whole project over from Arduino IDE.
The sketch is done for the D1 Mini board, but should work on any ESP8266 – just input your own WiFi credentials, plug in an APA102 LED strip (default is 72px for now) and press upload.
Here are some articles that I found helpful while switching over from Arduino IDE to PlatformIO in VSCode: https://randomnerdtutorials.com/vs-code-platformio-ide-esp32-esp8266-arduino/ and also https://randomnerdtutorials.com/esp8266-nodemcu-vs-code-platformio-littlefs/
If you don't have an ESP8266 board, you can still try out the api on the command line – check out the blog post for more details: Magic Poi Magic
The Future:
Once the Magic Poi platform is ready for production it will be moved to it's new home at magicpoi.com – currently that's hosting an LED poi feature comparison site I made, check it out while it's still there!
Many important changes are coming – you can keep up to date by checking out the latest blog posts or sign up to the mailing list here:
UPDATES:

Sign up for our update alerts: