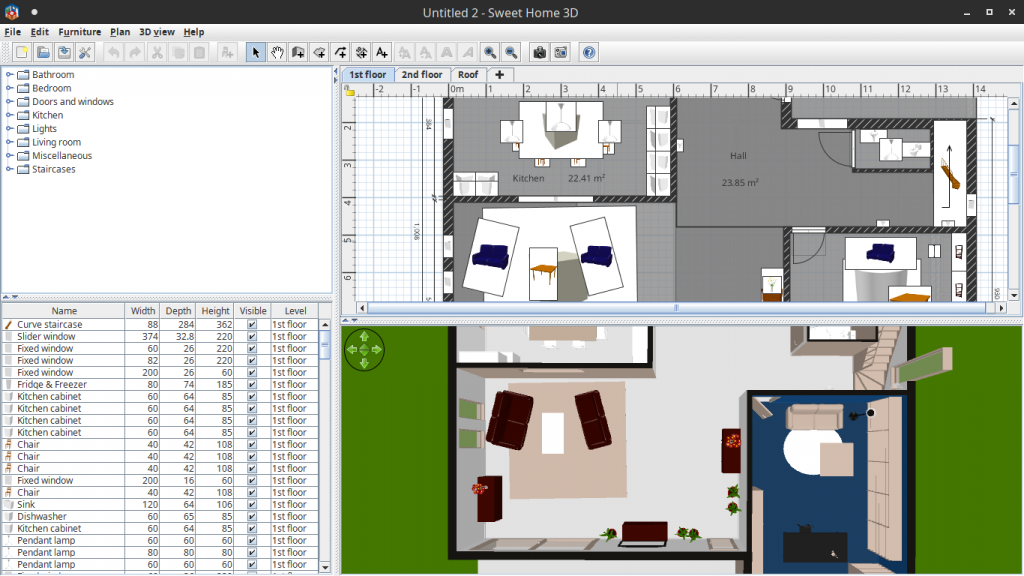 Try before you buy
Moving house is a hassle. For the past few moves I have used the awesome free Sweet Home 3d software to place our furniture in the new place – even before we move in.
Steps:
Download and install the Sweet Home 3d software for your platform
Create your home in the software – either from a new project or just modify one of the examples using the guide to help – it's really intuitive and easy to do. Some landlords will supply a floor plan, or you can just measure out the rooms yourself.
Add furniture according to your specifications – the software provides a bunch of 3d models like beds, chairs, etc. You just have to type in the measurements if yours are different from the defaults.
Go on a virtual tour of your new home. My son loves this part!