It's been a while since I was so excited about a project. After much struggle (to do with a very hot voltage regulator) I have come up with a working circuit for the hosepipe tap trigger.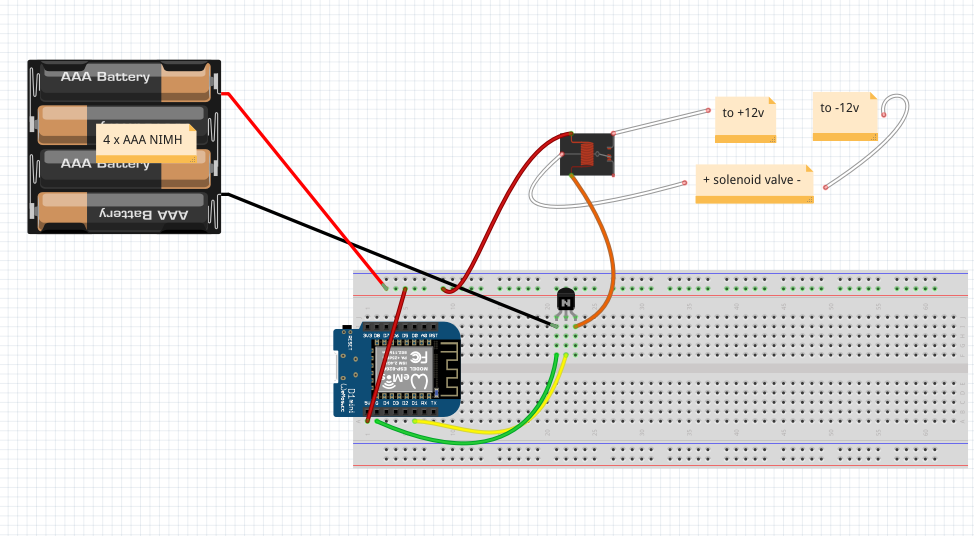 I was hoping to power the whole thing from 12 volts but the voltage regulator was getting a bit hot, and my main directive for this whole project is to not spend any money (otherwise I would have a relay shield like this one instead of the bare 5v relay which I had to trigger with a transistor)…
The other exciting thing was the Android app. I decided to create a stand-alone app which recognizes monkeys to put on the play store. Right now it plays a loud siren sound when a monkey – or baboon – is detected. I can't even count how many times it would have been useful to have a simple alert which would warn me about vervets attempting to break in on the other side of the house.
Don't get me wrong, I love the monkeys. They are really interesting to watch, their kids play in our yard, they do tight-rope on the telephone wires, and the troupes have all-out warfare sometimes on the road. The other day we found out that our neighbor's dog has a pact with the monkeys: they open the bin for him and he helps them eat the contents. Just some monkeys and a dog getting along just fine!
So the Android app is pending review, it's called Monkey Detector, I will add a link to it when available. My third play store app!
Update: Monkey Detector on Google Play Store – unfortunately some devices are having a problem where the app isn't playing the alert sound. I am looking into this (it works on my phone…)