I have been trying to make my poi easier for anyone to duplicate by eliminating the costly custom circuit board. So I tried to make it on stripboard, which was a disaster. Here is the idea: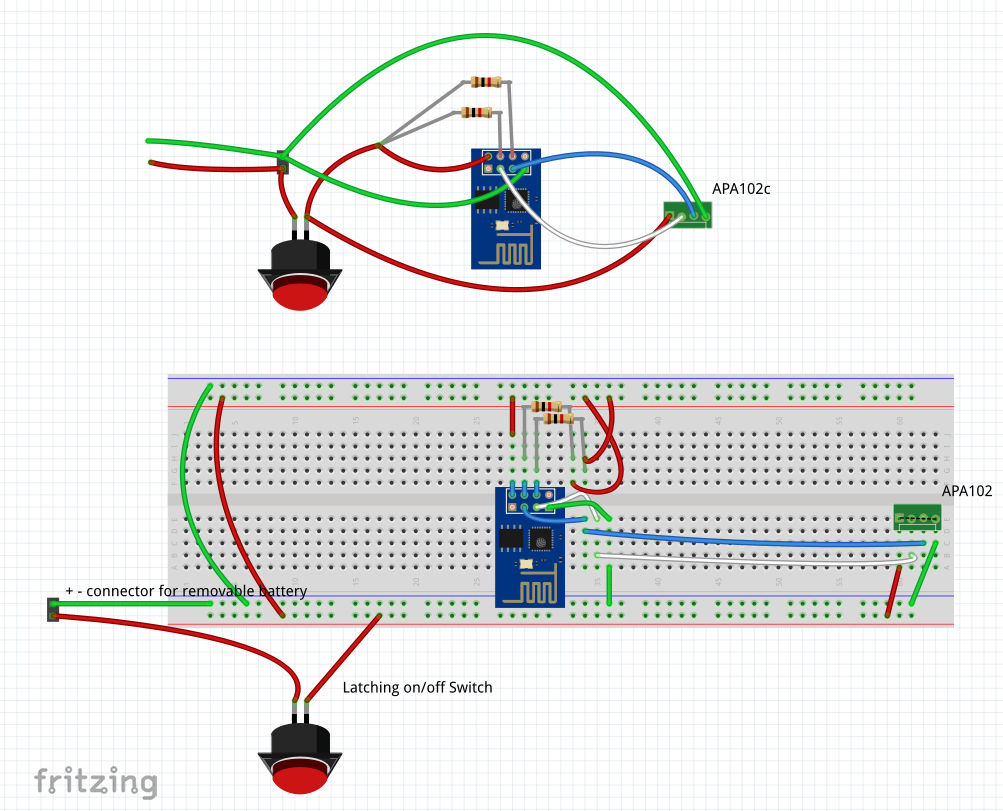 And here is how it ends up looking on the stripboard (with tilt switch):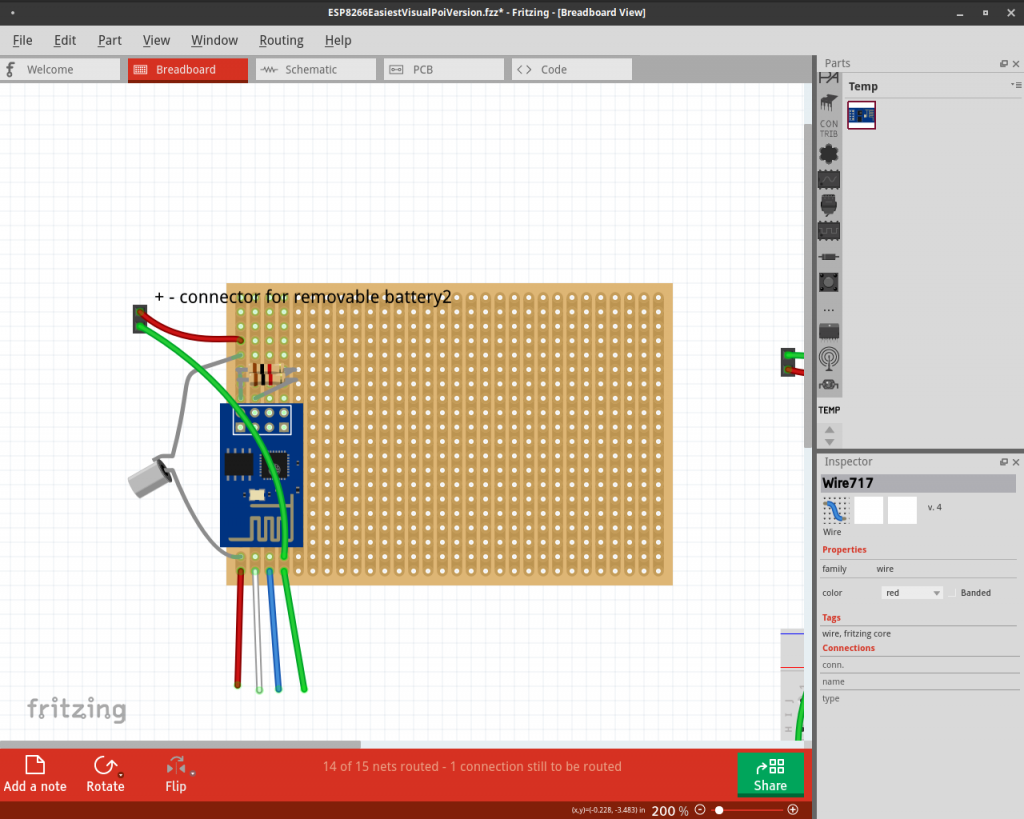 So that looks great and all but in practice, having to cut the stripboard and solder and everything else, there are too many possibilities for shorts and troubleshooting it was turning out to be a nightmare. There are 18 solder points on the board above, not to mention cutting the metal on the stripboard (under the esp-01)
Here is another idea, I am trying to make this simple, the D1 mini costs just $1 more and can run on 5v which is the right voltage for the LED strip anyway. This is the new circuit: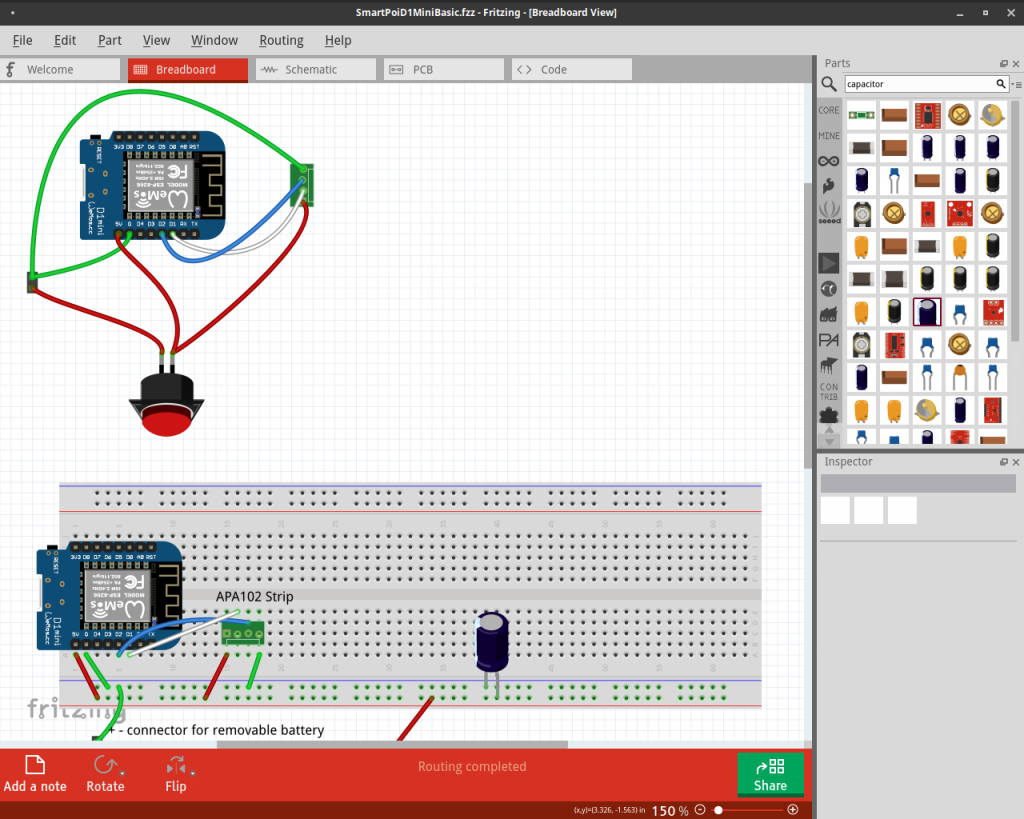 Now we have only 9 points to solder (not including the LED Strip, I didn't include it above either).
I also re-imagined my poi outer shell, to give access to the usb programming port on the D1 Mini, so this will help with development as well.
Looking forward to putting this all together, and updating my tutorial series (if it all works as planned)